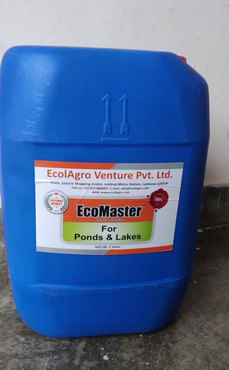 We are living in a world where more and more waste is being produced. This waste is piling up, creating environmental problems and making it difficult to sustain our lifestyles. One possible solution to this problem is to create bio cultures that can help reduce the amount of waste we produce. These bio cultures would use recycled materials to create new products or ingredients. They would also be designed to interact with the environment in a way that reduces the amount of waste produced. We are aiming that our product will help reduce the amount of waste produced in India by offering best bioculture product.

BioCulture for The ETP (Effluent treatment plant) In India
The industry is facing increased waste effluent of various sources. There are some effluents that are hard to breakdown and be processed by treatment plants. Bio culture may help with these types of effluents and make their concentration easier for better processing. STP suppliers are committed to protecting the environment.
ETP may be considered as a system that removes toxic and non-toxic material from water and making it usable for various purposes for us. It is mainly employed in industrial areas.
BioCulture for The STP (Sewage treatment plant) In India
Sewage may be a sort of suspension of wastes within the sort of liquid or solid whereas effluent are some things that flow out like rivers, lakes or ponds. Sewage contains excreta of humans, animals, etc, whereas effluent is wastewater that comes from factories. Sewage contains a mix of both toxic and chemical materials whereas effluent contains waste matters that are discharged from industries or factories.
STP unit removes contaminants from municipal wastewater or household sewage to make it for usable for other purpose. It is mainly used to clean household water.
Why Choose EcolAgro: Best BioCulture of India
Ecolagro Bio cultures have a range of solutions for sewage treatment and other areas. Our company aims to solve the problem of sewage plants that are unable to properly process their sewage. Our innovative Bio culture allows for higher processing rates, resulting in a reduction of foul odours in areas near the sewage plant. Advanced computational fluid dynamics modelling is used to develop sustainable engineering solutions.
Increasing effluent treatment plants' efficiency and processing capacity is a matter of breaking down the compounds in sewage to their basic states. Bio culture for ETP manufacturer is working to ensure that not only are the waste's particles broken down, but that they can properly flow through the processing plants, preventing any problems with these sewage plants. This will ultimately lead to a healthier environment with less pollution.
It is a potent bacterial culture that has been monitored in various environments with several considerations taken into account during the development process. Our treatment science expertise helped the company develop a bacteria strain specific to breaking down hard to process substances. As a bio culture supplier for ETPs in India, we offer a solution that can help change the way sewage treatment plants around the country deal with excessive effluents and sewage.
Incompetence and failures in the treatment plants may still exist, but the Bio Culture program from our company can make a change in these systems. We provide best bioculture of Indian as our products are tailored to suit a variety of applications such as industrial and town waste, ETP, STP, Drainage, Lagoons, Ponds & Lakes, landfills etc without using harsh chemicals and without harming our environment. Our aim is to cover more industrial waste and municipal in coming years to make them reusable.