The company is pioneering the technological innovations for solid waste management, Organic Farming, Agriculture and innovative express composting and casing soil preparation technology for Button mushroom cultivation. The company is based in the science & research city of Lucknow which is the home of various reputed institutes of national & international fame e.g., NBRI, CDRI, CISH, IISR, ITRI, CBR, CIMAP, NBFGR etc.
The company has well established facilities and expertise to support projects and to provide a wide range of engineering and construction services for clients.
EcolAgro Venture Pvt. Ltd. is a company committed to the development & propagation of innovative products for the sustainable maintenance of Environment by meeting its scavenging & decomposition needs with the help of innovative microbial cultures developed by us.
We are driven by our core belief in Natural & Organic products which are aimed at cleansing of the wastes generated by Industries, Social in-habitations and Agricultural operations. We at EcolAgro venture, are practical in reduction of costs in Waste Handling & Management (including Sludge, Sewage, Effluents etc) by accelerating the microbial activity in the medium and hence increasing its pace of decomposition. The plant and machine for waste water & sludge treatment supplied are best and cost effective in the range and has edge over technology.
EcolAgro Venture Pvt. Ltd. is a pioneer in the field of Microbiology, Environmental science, Food industry, Sustainable & modern Agriculture and Mushroom industry. The company has invented microbial solutions for solving the problem arising from the waste generated from Food and Agro industries, town and municipal waste, sustainable agriculture etc. We also prepare microbial culture for compost preparation of Mushroom cultivation etc.
THE MICROBIAL SOLUTIONS OF THE COMPANY ARE IN 5 RANGES:
Ecomposter™: This product is formulated for accelerated decomposition of solid waste emerging from industries, town and municipal waste etc.
EcoMaster™: This product is formulated for sludge, sewage, pond& lagoons, ETP, STP to decompose waste, reduce odor, maintain pH etc.
AgriMaster™: This product is formulated for sustainable agriculture, enhanced productivity, Seed germination, reduction in chemical fertilizer and improvement in natural taste and aroma of the crop produced.
AgriSol™: this product is formulated for controlling the various pests and diseases of the soil and plant.
MushroomPlus™: This product is formulated for accelerated composting & thermogenisis of compost preparation for Button mushroom cultivation. Mushroom compost can be prepared in just 10 days right from soaking the straw to spawning. The technology has been recognized by Science and technology department, Govt of UP. The product is popularly known as a super composting activator in the state of Punjab, Haryana, west UP etc.
Municipal Waste Composting only in 10 days
Making an impact in the community since 2005.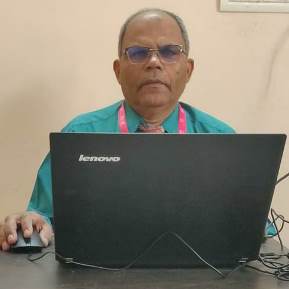 Mr. Jitendra Singh
Managing Director
Mr. Jitendra Singh is a Food technologist (M.Sc.) and has 37 years of wide experience of working at senior level positions with major Food Processing Industries and Food Processing / Agri biz consulting firms. His innovative contributions in the field of Microbiology, Biotechnology, Modern Agriculture, Food Processing Projects, New Product Development, Organic Farming, Biodynamic Farming, Mushroom Cultivation, Research and Training, etc. have been well recognized and awarded by the various Govt. Institutions of U.P., Uttarakhand and Bihar.
He has also worked on projects of the World Bank, FAO, and USAID, etc. for development of agriculture and agri based industries in Uttrakhand, Uttar Pradesh and Bhutan
Mr. Singh has been actively associated with IL&FS, PWC, and GT for MoFPI and various State Governments' Food Processing and Agri Business Development mega projects in India.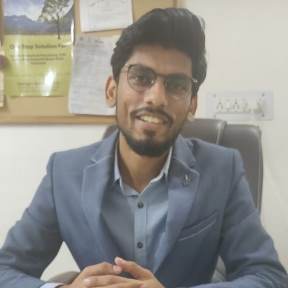 Mr. Akash
Director
Mr. Akash Singh is a young B. Tech. Mechanical Engineer, having expertise in Cold Chain projects. He has a 3-year Expertise in Sales & Marketing. With his eminent interpersonal skills he makes his customers feel at home.One of the important reasons for customer loyalty of EcolAgro besides the best quality product and services.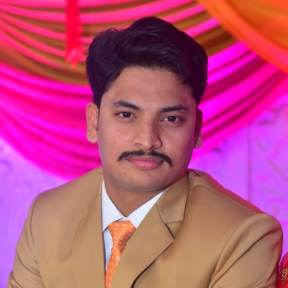 Mr. Shivendra
Sales Head
Mr. Shivendra Singh is a young B. Tech. Electronics and communication Engineer. He has a 3-year Expertise in Sales & Marketing. Himself being an environmental philanthropist he decided to join a company that is working towards environment. He heads the Sales and Marketing Division of the company.