The food processing industry has garnered a lot of unnecessary attention for all the wrong reasons with FSSAI monitoring businesses of the giants stiff as well as new comers.
Food Safety Consulting has also diverted its focus with Chief Minister Yogi Adityanath addressing the issues with the FSDA officials to target the hygiene of street food hubs in Lucknow and Varanasi. Hence, Food Safety Consulting in Lucknow has become a top priority.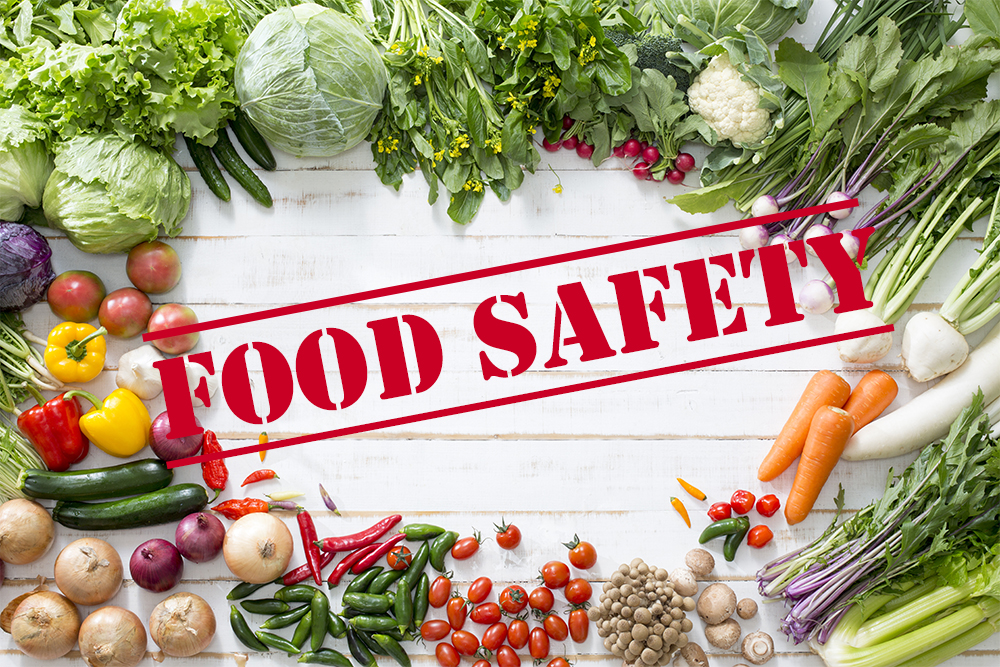 There seemed no better period for us to start out as a Food Safety Consulting Organization right here in Lucknow to provide insights to existing as well as fresh companies with our latest innovations and advanced processes for guiding these players and introduction of modern products in the market.
Research has shown that Mango Pulp Waste Management has not been done efficiently in recent years, where liquid waste from the pulp has really exhibited the potential to be combined and produced as new products. We saw this as a great opportunity to venture out in Mango Pulp Waste Management after finding out the shocking percentage of recovery in the form of sugars. Further, combining these with fresh mango pulp gave extremely positive results. The end result was a concentrated syrup totally ready for the market. With mango production numbers fluctuating in the recent months, our Mango Pulp Waste Management department was established to fully utilize and sustain cycle of Mangoes.
After the Nestle fiasco that found its bestselling product Maggi to only contain an insanely high concentration of 'lead', Food Safety Consulting in Lucknow – UP has been more favored than ever with the FSSAI keeping constant tabs on the noodle manufacturers in the country. This surely had a setback on fresh innovations in the industry with newer ingredients and flavors, but without the guidance of Noodle Unit Consultants. This gave birth to our expert Noodle Unit Consultant service to promote these potential new players in any way possible. Our Noodle Unit Consultants provide them support with mixing, kneading, steaming and other processes to assure the high quality of their products.
Ketchup has been the most sought after sauce with various variations over the years, but its Tomato ketchup that has always been the most popular. A lot of huge corporations like Nestle, Heinz and Unilever have their monopoly with their expert groups of Tomato Ketchup Consultants. With the tomato production in UP having undergone some fluctuations, Tomato Ketchup Consultants have been in demand to promote organic tomato farming right here in and around Lucknow. Also, creation of safer preservatives has made entering the tomato ketchup business more flexible. Our extensive research on farming and production techniques have opened the pathway for guiding such businesses intensively with our Tomato Ketchup Consultants throughout their whole manufacturing process.
With the classic Raw mango pickle putting India on the map of the best pickles around the globe, the demand for pickles and Pickle Making Consultant services has almost never seen a drop in the last decade. With a variety of mainstream, home-grown as well as organic brands like Arora Pickles having established their names in Lucknow with their set of Pickle Making Consultants, there's still a scope for a newer substances or enhancing the flavor of the existing ones to make unique and better versions of these pickles. Having mastered the essentials of preserving these raw ingredients, our Pickle Making Consultants are here to give direction to the existing players as well as new entrants in the pickle making industry.
In the market dominated by Godrej and McCain, a lot of small scale players have really created a name for themselves in the frozen seafood category with the pointers from some Frozen Foods Consultants. Also, with frozen meat being sold by a couple of agros like Baramati Agro, the regulations on the same are becoming stricter. This has shown an increasing trend in demand of Food Safety Consulting services in Lucknow. We at Ecolagro have a dedicated group of Frozen Foods Consultants to cater to the needs of companies in a wide variety of ways. Right from planning to freezing processes and sustainability and temperature related issues, our Frozen Foods Consultants ensure the the smooth entry of players in the frozen food market with a strong and innovate product portfolio.